May 2018
This Month at Grosvenor
The theme of this month is storytelling, and our book of the month is The Three Billy Goats Gruff which the children are already loving!
Warleigh Lodge
Pre-school school leavers will be taking a trip to Warleigh Lodge where they will get to feed the animals, visit the Peter Rabbit tree and have a tractor ride!! Expect some tired children when they get home!
Stay and Play Outdoor Classroom Day!!
On Thursday 17th of May from drop off until 11am we welcome all parents to stay and play as Tim, the leader of outdoor learning at Snapdragons will be here for some fun outdoor activities in our garden! The more the merrier!!
Parents Evening
Our next parents evening will be on Thursday 17th May (the same day as stay and play). From next week there will be timetables available in the rooms for you to be able to book a slot with your child's Key Person.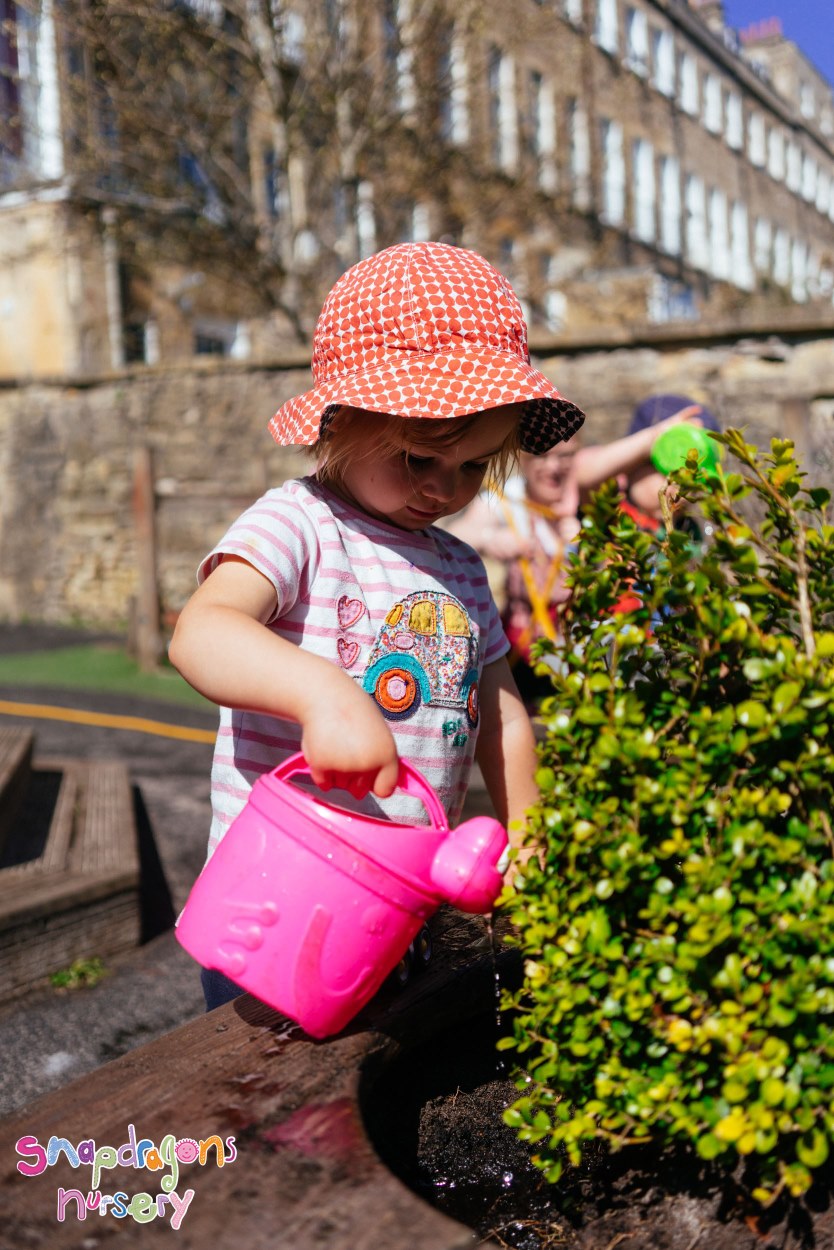 Trips and Outings & Warmer Weather
We have been making the most of the warm weather in the Garden with plenty of water play. Please make sure you provide suncream in your Childs bag as we continue to enjoy the sunshine!
Staff Rewards
Our staff work really hard to provide outstanding childcare for your young ones. Give them the chance to win employee of the month by nominating them for something incredible you have seen them do or to just tell us how much you love us! Please go to our website and click on the Snappies Superstar and get nominating. Alternatively you can just email us at the nursery and we will put your nomination in!! We appreciate any comments you have!
Mobile Phone Policy
We would like to remind that it is against nursery policy for anybody to use their mobile phones in the nursery If you are on your phone you will be asked to finish your conversation before being let into the building.
Nursery Hours
The Nursery is open from 8:00am - 6:00pm. We would like to remind parents that unless you are on specific funded session or have pre-paid early drop off/late pick up, you are asked to drop and collect your child/ren within the hours of your session. If your child is on a specific funded session, please arrive within the hours of your session or you will be charged an early/late fee.